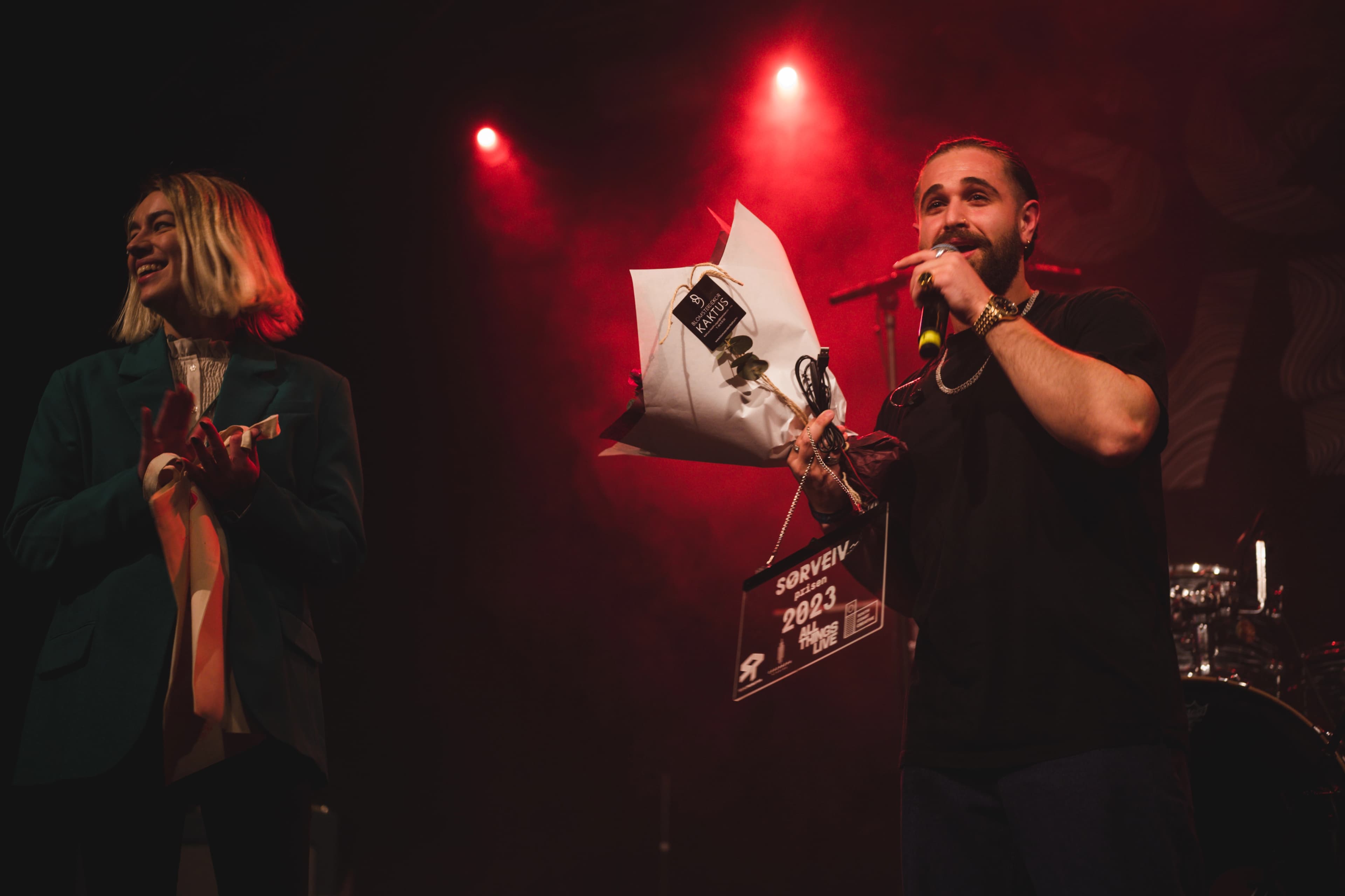 DO YOU WANT TO PERFORM ON SØRVEIV 2024?
If you are selected, you will have the opportunity to perform for a music-interested audience and industry professionals from Norway and Scandinavia at Kristiansand's best stages.
Artists from all over the Nordic region can apply, and artists under 27 years of age are prioritized.
Application deadline November 5th 23.59.
Criteria and priorities
Sørveiv has certain criteria and priorities when selecting acts for the festival.
You don't need to be experienced with concerts, or have any released music, but have to show specific plans to evolve as an artist.
30% of demoartists are reserved for artists from our region.
Artists under the age of 27 in the start phase of their career are prioritized.
Priority is given to unsigned artists,
All genres are considered.
Terms and agreement
If you are selected, this is the terms of the agreement:
Play one show at Sørveiv 2024
Free delegate pass with access to the conference
We recommend all demo-artists on Sørveiv to attend the conference to get the most out of your participation
Flat fee for all artists playing is 5 000,-
Artists / bands traveling from outside our region will be offered a traveling compensation of 500 NOK pr member + accommodation
Artists / bands have access to our main backstage with served dinner, snacks, and soft drinks on showday
Sørveiv offers standard backline and professional crew on all stages